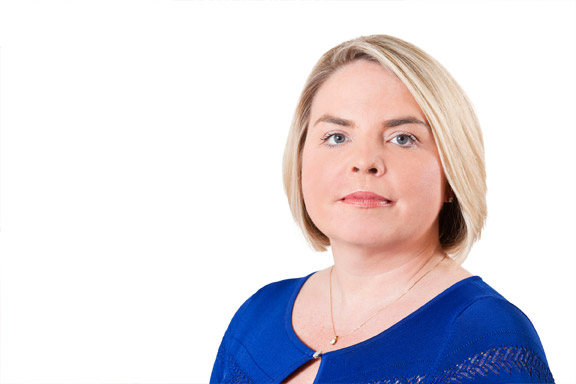 Membership of professional, national and regional bodies.
Fellow of the Royal College of Physicians
British Association of Dermatologists
Irish Association of Dermatologists
British Society of
Dermatological Surgeons
Scottish Dermatological Society
Previous Employment
Training Programme Director for Mersey Deanery, Consultant Dermatologist, Mohs Surgeon Wirral University Hospital 2009-2011
Clinical Director for Dermatology, Consultant Dermatologist & Skin Cancer Surgeon Crosshouse Hospital 2007-2009
Dermatological Surgery & Mohs surgery Fellowship Cardiff 2006-2007
Dermatological Spr Training Edinburgh 2001-2006
Dr Olga Kerr is a Consultant Dermatologist, Dermatological Surgeon and Mohs Surgeon working at the Belfast Health & Social Care Trust. She sees NHS patients at both the Belfast City Hospital and the Royal Victoria Hospital. She consults privately at the Claro Mole Clinic, Ulster Independent Clinic and 352 Private Health Care.
She completed her general dermatological training in Edinburgh. During her general training she was awarded two postgraduate degrees, a Masters in Medical Education for the Health Care Professions through Queens University Belfast and an MD through Edinburgh University. There are few consultants to hold three separate degrees including her medical degree. She has therefore had excellent general dermatological training.
She then pursued a Post CCT Surgical & Mohs fellowship in Cardiff for 1 year. There are only two post CCT fellowships available per year which is highly competitive and so she was fortunate to avail of this opportunity. She is one of only a small number of dermatologists trained in the technique of Mohs Surgery [Video]. Currently in Northern Ireland including herself there are only two trained Mohs surgeons working in the NHS. The whole of Ireland has three trained Mohs surgeons currently working in the NHS.
Latterly she set up single handed the regional Mohs service for the Mersey & Cheshire cancer network and ran this for two years [Link] [Link]. As a result of her dermatological surgical fellowship and experience of running the regional Mohs service she is proficient at dealing with most skin cancers and at reconstructing defects with skin flaps and full thickness grafts.
She is also involved in general dermatology clinics so she would be proficient at dealing with all general dermatological conditions as well as skin cancers. Her NHS and private practice cover all areas of dermatology.
She also has had additional training in cosmetic dermatology (Botox and fillers) and also holds a BTEC national qualification in lasers.
Her interest in medical education is reflected by her Masters in Medical Education and she has a real passion for teaching and training. She was one of the youngest training programme directors to be appointed in the Mersey deanery.
She has been an NHS consultant since 2006 and has also ran a successful private dermatology practice during this time.
She has also spoken and publicised widely on a number of dermatological issues [Link].
She is media spokesperson for the Irish Association of Dermatologists
She is listed in the Marquis Who's Who